MD Solutions Axys / APX Custom Reporting
Axys and APX consists of hundreds of reports that many companies use as a base to create custom looks, data groupings, and other information with the help of MD Solutions. You can request a slight change to a report or create comprehensive report packages:
Axys/APX Relang Reports
Custom Axys/APX Billing Reports
Custom Axys/APX Operational Control Reports
Custom APX SSRS Reports
Custom SSRS Revenue Center® Reports
Custom Quarterly Report Packages
Custom Moxy Reports
Custom APX Dashboards
SSRS (Moxy V. 16.2 or higher)
Crystal
Custom Axys/APX Invoice
Custom Axys/APX Management Fees Upload
For example, relang is usually best for in-house operational type reporting and the graphic stylings of SSRS often works well for client-facing reports and complete report packaging.
Custom Reports Catalog
Most report requests fall into the following three categories:
Operations: Allow MD Solutions to help operations departments with data aggregation, robustness, and perfecting reconciliation practices while protecting data integrity.
Billing: Save time adjusting Excel files and let MD Solutions develop customer billing reports sorted by commission, asset classes, or any other important category.
Quarterly Packages: Package up existing reports, adapt current information or ask MD Solutions to generate an eagerly anticipated quarterly data suite for management.
Coming up with a report from scratch can be a daunting challenge. This is why a great place to start is by reviewing our custom reports catalog.  Then, using an existing report as a template, add your customization to generate branded information.
In the MD Solutions custom reports catalog, we spell out the process for you, so you know what to expect. Download the catalog and contact us to get started.
Custom Reports Catalog
Report Samples
Below are just a few sample reports to give you an idea of what we can do for your firm:
Custom SSRS Report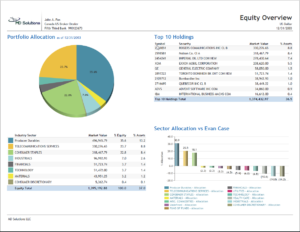 Custom Axys/APX Invoice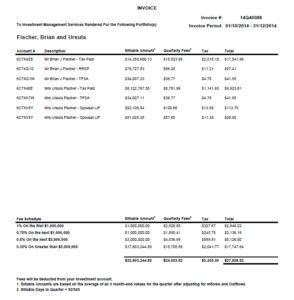 Custom APX Dashboards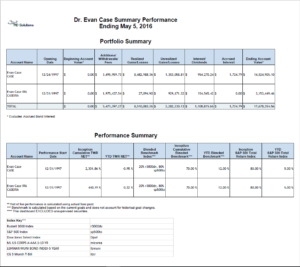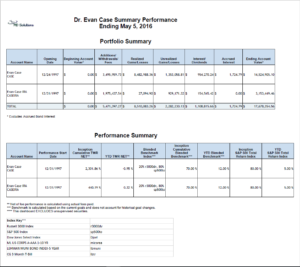 Report Training
MD Solutions' certified trainers will help you create your own Axys/APX custom reports. We train you on the appropriate used of either APX SSRS or relang for either Axys or APX. After you develop some expertise with compound reports, macros, and other styling options, you can try your own minor customizations.
For all of your reporting needs, MD Solutions will efficiently develop the request and work to deploy and rigorously test your custom solution until it meets specifications.