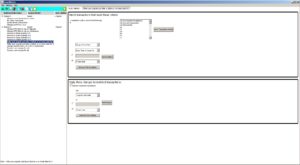 Welcome to SmartBlotter
Poor custodial data quality can decrease efficiency in the critical morning reconciliation period when minutes matter.  SmartBlotter! can alleviate that pain by transforming your custodial data using rules you design to meet your exacting standards.
SmartBlotter! allows us to process approximately 30,000 transactions daily and meet all of our trade ready reconciliation requirements
Rules based data transformation
Pre-Loaded with top Rules used by our data specialists to get you started
As our data specialists create new rules we will share them with our community of users
Increase your software ROI without an increase in headcount
Testimonial
"Without SmartBlotter! we could not meet our daily trade ready reconciliation requirements, given our volume of transactions and the poor quality of some of our custodial data."  Jacqueline Gazdik – Investment Operations Manager, MDS Co-Sourcing
If you are interested in more information or a demo, please call us.
MD Solutions LLC
2075 W. 1st Street, Suite 100
Fort Myers, FL 33901
Telephone: +1 239 337 9288
E-mail: info@mdsolutionsllc.com